10,000 Signatures to request a Charter Amendment. We are near 3,000 and siging fast
The following Petition provides a solution to protect and restore to New Orleans's historic landmarks of U.S. Military Veterans, and create accountability for the Mayor and City Council Officials.  The plan would require any landmark removed after January 1, 2017 to be restored and returned to its original location.
Please click the download form and share the link with your New Orleans registered voter friends.
Download Ballot Petition Form Here
Sadly, the Mayor has removed three monuments to US Military Veterans from the Mexican-American War removed just before Memorial Day 2017.
Other monuments to World War I veterans and War of 1812 Veterans have been asked to be removed. These actions must be stopped.
We would like to Remove the Mayor and all Council Members the second Monday in January 2018.
We also supported a Petition to Install the Mayor Elect from the 2017 Election on the Second Monday in January 2018 from Nolasmarterinaguration.org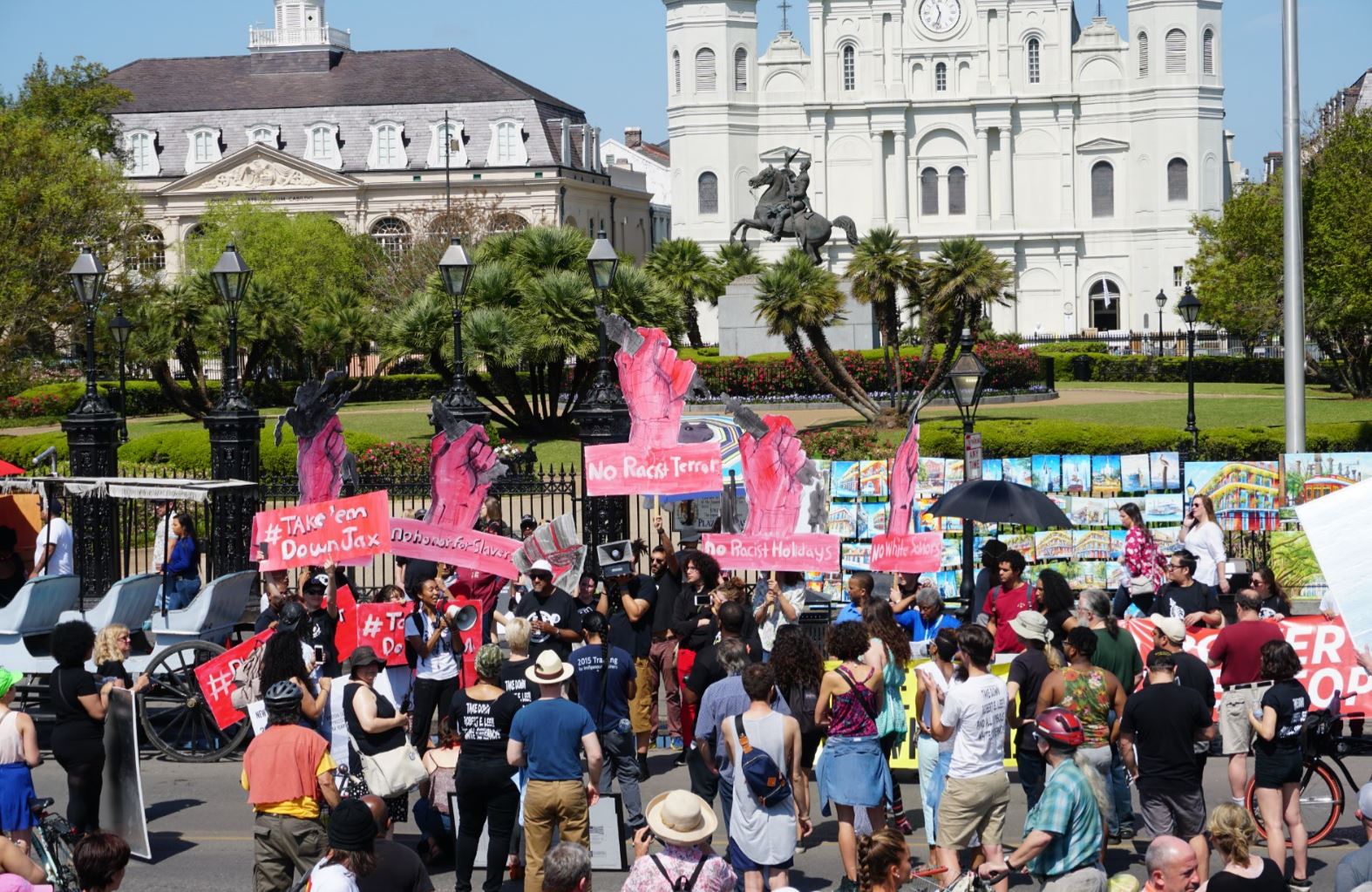 Efforts are ongoing in New Orleans to Remove the Monument to Andrew Jacskon and others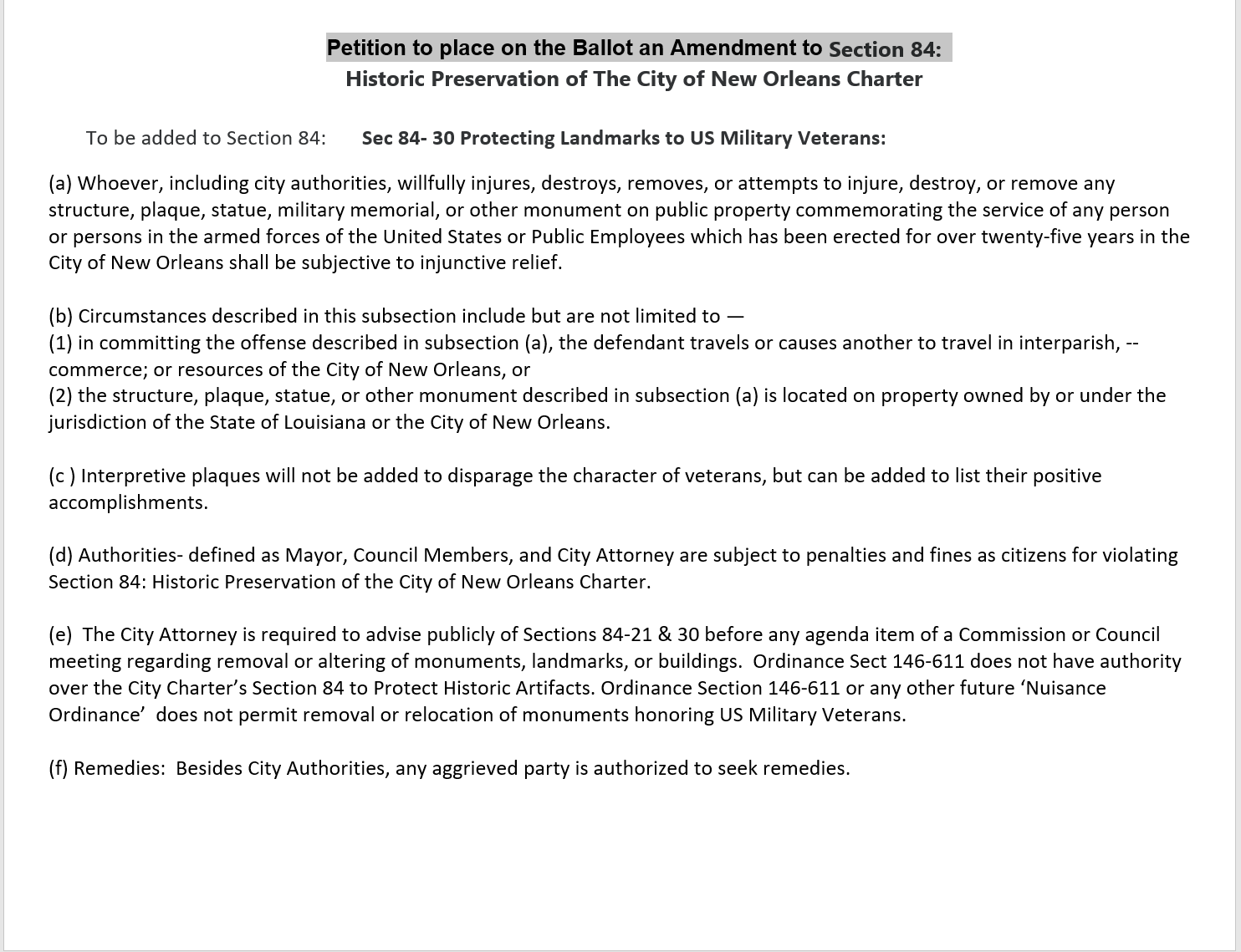 Ballot Petition for New Orleans
We want to draft the wording that goes before the voters on a Measure to Protect Monuments to US Military Veterans.  Please help us obtain 10,000 original signatures so that we, the Citizens of New Orleans,  control the process.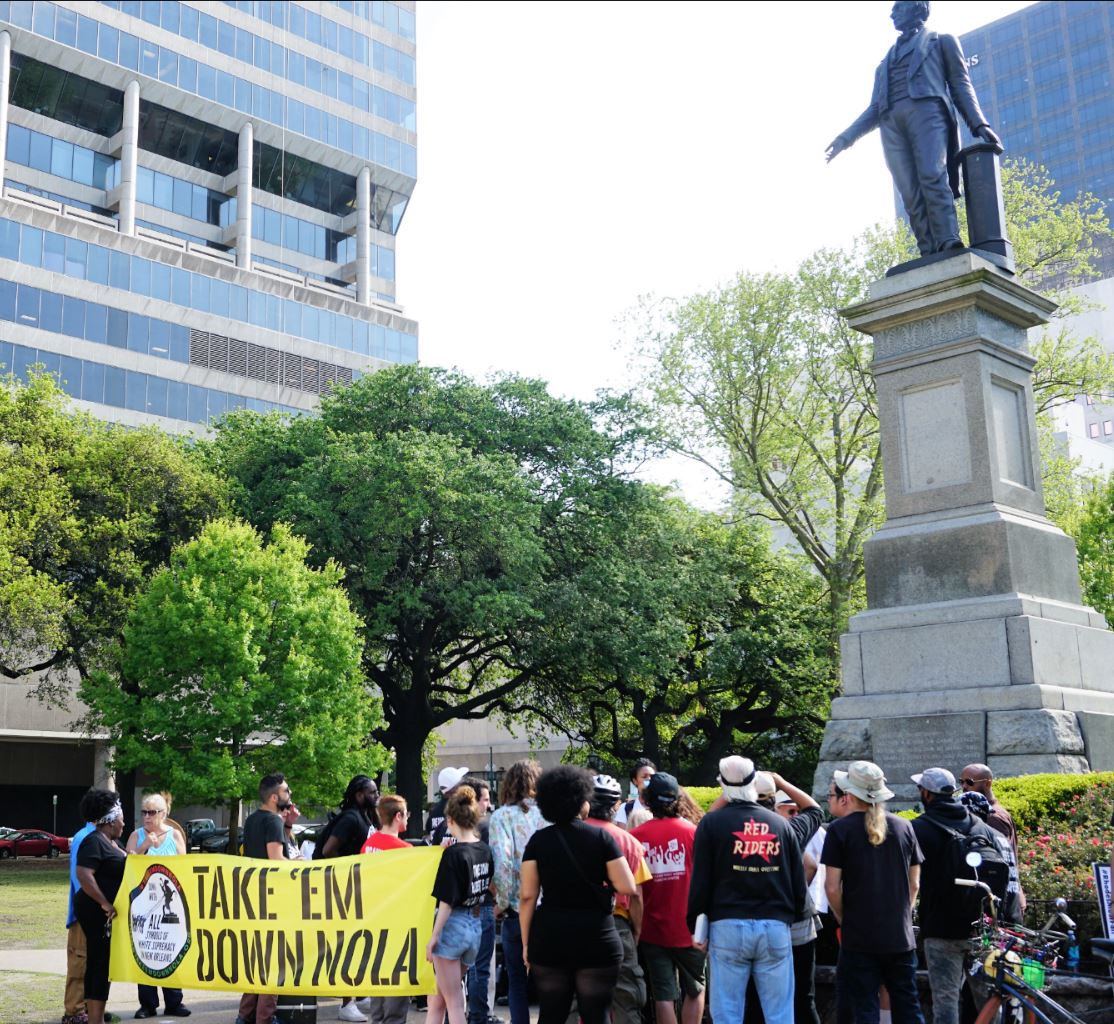 HB-71 - Testimony before Senate Committee
The Monuments Bring Awareness to Modern Day Slavery and Showcase Solutions
Twenty million work as slaves in mining, fishing, and manufacturing. Louisiana shrimpers compete with shrimp harvested from slaves in Asia.  The French Quarter is impacted with women trafficked as sex-slaves.
Sex Trafficking impacts thousands in America, with the SuperBowl a major event for Sex Trafficking.  General Lee is overlooking the French Quarter, where rescuers operate to free over 200 women and young girls per year.
Since  Lee's birthday is January 16th, near the time of the Superbowl and Human Trafficking Awareness Month, an opportunity exists to leverage Lee's words to promote Awareness.
Preventing the City Council and Mayor from Removing Landmarks and Artifacts to US Military Veterans and transferring to campaign donors
In January 2017,  long time Harrisburg, PA Mayor Stephen Reed was convicted of stealing over $30 Million in artifacts from the city. He had an obsession with Wild West Artifacts. His sentence was only 9 months.
We wish to put in the ability for residents to seek remedies against New Orleans authorities should they take down monuments and commit abuses that allow friends or their campaign donors to end up with priceless artifacts.  The current removal should be stopped until such a process is in place.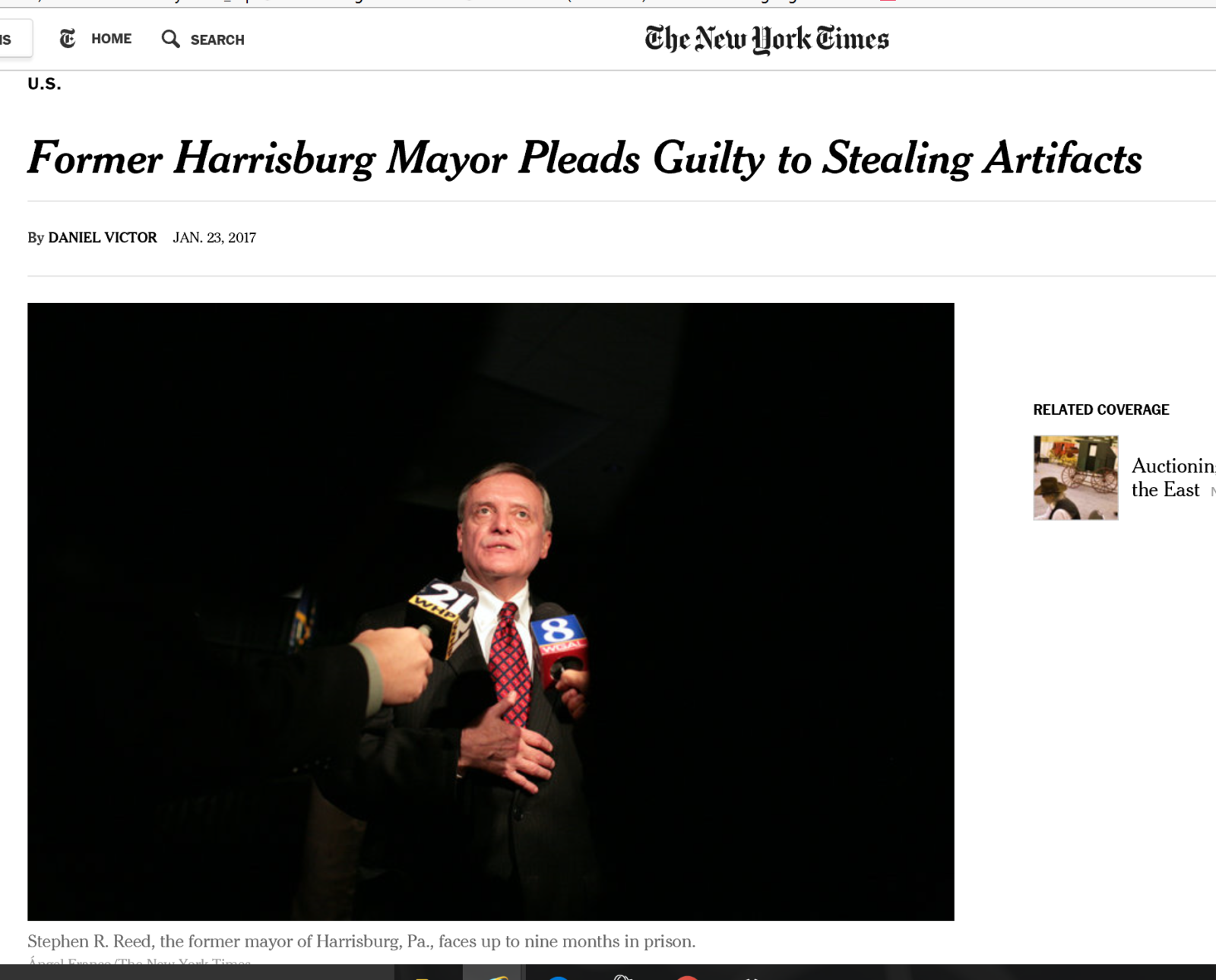 Next Steps...
Download our App to help maintain monuments and care for victims of sex trafficking.