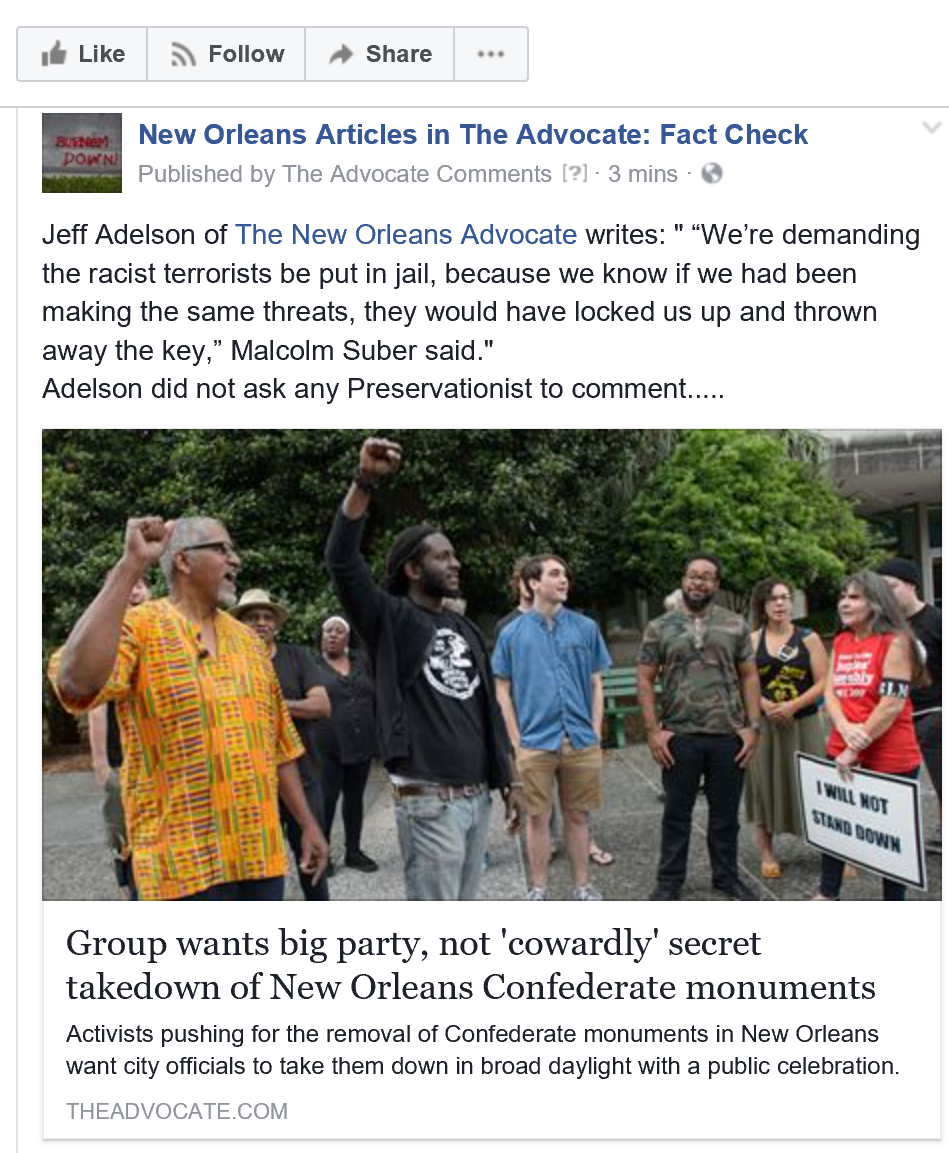 Next Steps...
Don't let a misguided policy by the City Council and their errors in Due Process allow the Mayor to transfer art that took on the average 15 years to fundraise by hundreds of citizens to private collectors.
During the meetings: 1. The Council did not review the Heritage Preservation Section of the City Code.
2. Did not review monuments one by one by separate motion.
3. Did not give a Preservationist equal time of 10 uninterrupted minutes to respond to the mayor's false statements regarding the "Context" in which the monuments were erected and who these men were.
4. At the end of the December 2015 meeting the Mayor stated these four monuments are just the start.
5. Now Activist groups want to remove 100 monuments from New Orleans.